How To Improve Google Ranking 2020
Help Google, Help You By Using This SEO Guide
Improve Google ranking by making it easier for Google to understand your website's content.  It is also key that you improve the quality of your content because then Google will definitely recommend you.  They prefer recommending quality sites to people who are searching on the web.
Organize your website's content so it is clear what your company does.
Utilize appropriate keywords so people understand your message
Use those keywords in your headlines to lead readers to your cornerstone content.
Specify a well thought out meta description that clarifies your services and products.
Add meaningful content that offers value to the people who visit your website.
Include your keywords in your content to be helpful, but don't stuff keywords and become obnoxious.
Optimize photos and be sure to add alternate tag names to those photos.
Submit A Site Map To Google To Improve Your Google Ranking
Alert search engines to which pages should and shouldn't be crawled.  A formatted xml file with site map on your web server, enables Search Engine crawlers (like Google) to find out what pages are present and which have recently changed.  Check out Google Webmaster Tools.
Manage Your Search Appearance To Improve Google Rankings
Organize your site hierarchy.  Put your most important content at the top of your page.  Many people don't get past the first paragraph.
Optimize your content.  Be conversational with your text, but get to the point.  Add links to other pages on your site  that are helpful to your website's visitors.
Don't use the same key words over and over.  Show you have more to offer.  You do have more to offer, right?
Add Interesting Images And Optimize Them For Quick Loading
Optimize your images.  You want images that load fast, but look good.  Photos can be very large files.  Large files load slowly and annoy impatient visitors.  Google prefers that your web site loads fast and is optimized for speed.  Also, double check that you don't have any broken links.
Optimize your photos by making sure they are lower DPI, but still look good.  You can then apply image plugins that optimize your images even further.  But you want so start with a file that isn't that large to begin with.  There are a bunch of good stock photo sites where you can get top quality,royalty free photos.
Consider The Different Viewing Platforms: Desktops, Tablets and Mobile
Make your website is mobile-friendly.  Compare how your website looks on a desktop, tablet or phone.  Keep in mind the small screen on a mobile device.  Why is this so important?  Because mobile search is becoming the the most common way people will discover your website.  Many people don't even own a desktop or tablet.  And of course people travel with their phones so it is often the only device available for searching.
Promote your website by having links on other sites.  Utilize social media to promote your website and attract a new audience.  Post regularly to social media and cross promote your brand.
Write clearly and succinctly.  No over long sentences and paragraphs.  Your pages will then be more informative, inviting and easier to understand.
Web page loading time is an important ranking factor to Google
How do you make your website fast?
Measure your website's loading speed for FREE.  Go to GTMETRIX.COM  to see how fast your website loads.   Plug in your home page address and test your site.  What is your Page Speed Score and Y Slow Score?  If you are below a "B".  then you need some work.  It is time to bone up on SEO or hire someone who can help.
What does it say your Fully Loaded Time is?  You want it under 7 seconds.  The lower the better.
GTMETRIX will list many of your problems and suggest some fixes.  Common problems include:
Optimize Images
Leverage Browser Caching
Minify Java Script
Serv scaled images
This may sound like gobily gook jargon.  The main reason for this, it is gobily gook jargon if you don't speak the jargon.  But there are word press plugins that can improve these defects in your site.  The finessing comes when you tinker with the settings of the plugins and combine plugins.  Sometimes you help one area and screw up another.
Again, if you have the time, tinker with some word press plugins that deal with these issues.  But before you do BE SURE TO BACKUP YOUR WEBSITE.  You don't want to make changes that you can't reverse.  If this is more time than you want to give to the project hire a website professional.  But either way take the backup advice to heart.  What would you do if your site was hacked or if the files got erased or corrupted?
("SSL" is short for Secure Sockets Layer)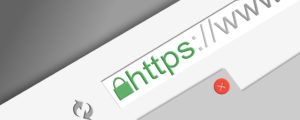 An SSL  adds security which is important.  It is so important that when you search on Google, and a website is without an SSL Certificate; Google tells visitors to beware of this web site.  Just to the left of your web address Google either features a key lock or warns visitors "Be careful here.  Your connection to this website isn't encrypted.  That makes it easier to steal sensitive information."  People trust Google.  So when Google warns them that your website may not be safe, many be scared and will stay away.
An SSL Certificate establishes an encrypted connection between a web server (host) and a web browser (client). Having an SSL also makes your website faster.  It can also fix some of the problems listed earlier in this article.
Take Control Of Your Company's Free Google Listing
Google gives you a great free opportunity to understand how they think and what they expect by offering you a free Google My Business page.  Here you can enter lots of information about your business, post offers or specials, feature photos, share reviews and link people to your social media.
Regularly add posts to your Google page about your business, your industry or on any topic that you feel will be of interest to visitors of your website.  Be sure to add an optimized photo or video.
Encourage customers to leave a Google review on your Google listing.  This helps solidify your online reputation.  Be sure to always respond when people leave a review. Thank people for good reviews and quickly respond to disgruntled visitors.  If someone has a problem, tell them you are concerned as well and offer to discuss it, but don't do it online.  Call or email the customer.  These things are best done in private, especially before you fully understand the complaint.
Improve Your Google Ranking By Establishing Your Presence On Bing, Yelp, Linkedin, Yellow Pages, BBB & Other Well Known Sites
Google is the 800 Lb gorilla, but they are not the only gorilla.  When you verify with Bing (web master tools) Yelp, Linkedin, Yellow Pages and other well known sites, Google will take note. Add internal page links and external page links.  Always be helpful by linking to good information especially if you your company created the helpful information.  People will appreciate it and come back for more.
Your goal should be to just generally improve your internet presence.  When you enhance your overall web presence, you automatically improve your Google ranking.  If you don't toot your own horn, who is going to do the tooting?
Bruce Binenfeld – owner of Cloud 8 Marketing and Printing in Columbus, OH.
If you have any questions on improving your Google Rank, SEO Search Engine Optimization, web design or web hosting call or contact
Cloud 8 Marketing and Printing 614-273-0845.