Is your website design optimized and hosted securely? Google requires SSL certification.
Optimize your website design and receive more phone calls and more foot traffic. Are people able to find your website and read it on their phones and tablets.Secure web hosting is key!  Learn more about Google Rankings.
Have you setup your free Google my Business web page?Don't miss out call Cloud 8 614-273-0845
Website Design
Whether your website simply needs a tweak or a small facelift or you need a complete new look, Cloud 8 Web Design can partner with you to achieve the result you desire.Giving you a professional look and a website that is built to attract new customers.
Mobile Websites
Smart phones are dominating web search requests.Is your web site equipped to service mobile search inquiries?Does your web site reduce and resize buttons and images to cater to smaller screen sizes?Cloud 8 makes it easier for your customers to navigate on your web site.
Fast Loading WordPress Websites
Speed counts on optimizing and improving your SEO and website ranking with Google, Bing and Yahoo search engines.
Cloud 8 web site design makes sure that you don't have any broken links or other obstacles to slow your site speed.
SSL Certificate and Google Padlock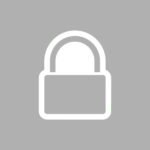 Take a look at your web address in the Google address bar.Does your website say "not secure"?That is not good.It means Google is penalizing your site for not having a SSL certificate and it also makes visitors to your site uncomfortable that your site is not secure.
Web Site Quote